Valerie Wright-St Clair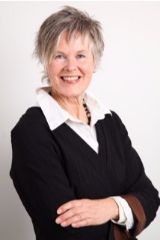 Department of Occupational Science and therapy, and Co-director, AUT Centre for Active Ageing
Phone: +64 9 921 9999 ext7736
Email: vwright@aut.ac.nz
Physical address:
Room AA239, AUT North Shore Campus, 90 Akoranga Drive, Northcote, Auckland, New Zealand
Postal address:
A-11, Department of Occupational Science and Therapy
School of Clinical Sciences
Faculty of Health and Environmental Sciences
AUT University, Private Bag 92006
Auckland 1142, New Zealand

Links webpages:

Skype: valerie.wright.st.clair
Twitter: @vwstclair
http://acaa.aut.ac.nz
Linked in
Research Gate
ORCID: orcid.org/0000-0002-7505-3946
Qualifications
PhD, Master of Public Health, Diploma of Professional Ethics, Diploma Business Studies, Diploma in Occupational Therapy
Memberships
Co-director, AUT Centre for Active Ageing
Past-president & member New Zealand Association of Gerontology
Global Ageing Research Network, of the International Association of Gerontology and Geriatrics
New Zealand Registered Occupational Therapist
Occupational Therapy New Zealand member
HOPE Foundation for Research on Ageing Trust Board member
Journal of Occupational Science, Editorial Board Business Manager
Brazilian Occupational Therapy Journal Editorial Board
Biography
Dr Valerie A. Wright-St Clair is an Associate Professor in the Department of Occupational Science and Therapy, and Co-director of the AUT Centre for Active Ageing at AUT University. Her research and thesis supervision span studies in social gerontology, including the relationship between older people's everyday lives and health, community inclusiveness and loneliness, quality outcomes in residential aged care, and older immigrants' participation in communities; engaging cross culturally; values-based ethical reasoning; and occupational science. She teaches in the undergraduate and postgraduate programmes in older adult health and wellness, research philosophies and methods, evidence-based practice, as well as professional ethics and ethical reasoning.
Teaching Areas
Qualitative research methodology & methods
Writing research proposals
Professional ethics
Enabling older adults' participation
Research Areas
Social gerontology, and occupational science, including: Inclusive, age-friendly communities; older immigrants' community participation; older Māori and non-Māori valued occupations; older adults' social isolation and loneliness; living well in advanced age; living well in aged care; service evaluation research
Research Summary
Systematic literature reviews in older adults' community integration following traumatic brain injury, loneliness and older New Zealanders, and age-friendliness in communities
Outcomes in residential aged care, Evaluation of the Ministry of Health audit processes
Supervising mixed methods studies, and qualitative research methodologies, particularly interpretive phenomenology, and participatory action research
Older Asian immigrants' occupations, including their contributions to civic society; the utility of the Korean Activity Card Sort with older Korean immigrants in New Zealand
Cross cultural research, including older Thai, Kentucky and New Zealand women's preparing and sharing celebratory foods
Current Research Projects
Co-researcher for:
Pacific Islands Families: Healthy Pacific Grandparents (PIF: HPG) Study
Supervising postgraduate student projects in:
The transition of Whare Aroha Care residents to a new dementia-friendly village;
The experience of older adults participating in their urban neighbourhood;
The work of the Health Care Assistant in aged residential care;
The experiences of senior Chinese-speaking migrants accessing health & support services in New Zealand;
Measuring and ameliorating loneliness for older Chinese immigrants;
How people aged 65 to 74 years old engage socially within the Warkworth community; and
Patient and clinician beliefs and expectations regarding the management of osteoarthritis in New Zealand
Schedule
Research and Study Leave, semester I, 2017
Publications
Wright-St Clair, V. A., Neville, S., Forsyth, V., White, L., & Napier, S. (2017) Integrative review of older adult loneliness and social isolation in New Zealand. Australasian Journal on Ageing, http://onlinelibrary.wiley.com/doi/10.1111/ajag.12379/epdf
Shordike, A., Hocking, C., Bunrayong, W., Vittayakorn, S., Rattakorn, P. Pierce, D., & Wright-St Clair, V. A. (2017): Research as relationship: Engaging with ethical intent. International Journal of Social Research Methodology, online. Doi: 10.1080/13645579.2017.1287874
Wright-St Clair, V. A., Rapson, A., Kepa, M., Connolly, M., Keeling, S., Rolleston, A., Teh, R., Broad, J., Dyall, L., Jatrana, S., Wiles, J., Pillai, A., Garrett, N., & Kerse, N. (accepted). Ethnic and gender differences in preferred activities among Māori and non-Māori of advanced age in New Zealand. Journal of Cross-cultural gerontology,
Kerse, N., Teh, R., Moyes, S. A., Dyall, L., Wiles, J. L., Kepa, M., Wham, C., Hayman, K. J., Connolly M., Wilkinson, T., Wright-St Clair, V., Keeling, S., Broad, J. B., Jatrana, S., & Lumley, T. (2016). Socioeconomic correlates of quality of life for non-Maori in advanced age: Te Puawaitanga o Nga Tapuwae Kia ora Tonu. Life and Living in Advanced Age: A Cohort Study in New Zealand (LiLACS NZ). The New Zealand Medical Journal (Online), 129(1441), 18-32.
Erlam, G., Smythe, L., & Wright-St Clair, V. A. (2016). Simulation and millennials: The perfect storm. Open Journal of Nursing, 6(9), 688-698. Doi 10.4236/ojn.2016.69071
Wright-St Clair, V. A., & Nayar, S. (2016). Older Asian immigrants' participation as cultural enfranchisement. Journal of Occupational Science, Doi 10.1080/14427591.2016.1214168 http://dx.doi.org/10.1080/14427591.2016.1214168
Kelly, R., Losekoot, E., & Wright-St Clair, V. A. (2016). Hospitality in hospitals: The importance of caring about the patient. Hospitality & Society, 6(2), 113-129, http://dx.doi.org/10.1386/hosp.6.2.113_1
Hollands, T., Sutton, D., Wright-St Clair, V., & Hall, R. (2015). Māori mental health consumers' sensory experience of Kapa Haka and its utility to occupational therapy practice. New Zealand Journal of Occupational Therapy, 62(1), 3-11.
Hocking, C., Kronenberg, F., Nayar, S., Stanley, M., Wicks, A., Wilson, L., Wright-St Clair, V., Erlandsson, L-K. (2014). Addressing diverse occupational needs: What new knowledge do European and New Zealand occupational therapists need? New Zealand Journal of Occupational Therapy, 61(2), 4-12.
Kent, J., Wright-St Clair, V. A., Kersten, P. (2014). Older adults' experiences of community integration following traumatic brain injury. New Zealand Journal of Physiotherapy, 42(2), 148-153.
Wright-St Clair, V. A., & Newcombe*, D. (2014). Values and ethics in practice-based decision making. Canadian Journal of Occupational Therapy, 81(3), 154-162. doi:10.1177/0008417414535083.
Wright-St Clair, V., Laliberte Rudman, D., & Klinger, L. (2014). Time to advocate for policy promoting seniors' occupational participation to enable aging well. Occupational Therapy Now, 16(2), 10-12.
Wright-St Clair, V. A., Grant, B. C., & Smythe, E. A. (2014). Narratives in research: Story as 'showing' the eminently ordinary experience of ageing. Australasian Journal on Ageing, 33(2), 132-135. DOI: 0.1111/ajag.12132
Ritchie, L., Wright-St Clair, V. A., Keogh, J., & Gray, M. (2014). Community integration following traumatic brain injury: A systematic review of the clinical implications of measurement and service provision for older adults. Archives of Physical Medicine and Rehabilitation, 95, 163-174. doi: 10.1016/j.apmr.2013.08.237
Wright-St Clair, V. A., Malcolm, W., & Keogh, J. (2013). The lived experience of physically active older prostate cancer survivors on androgen deprivation therapy. The Aging Male, Early Online, 1–6. Doi: 10.3109/13685538.2013.818113
Wright-St Clair, V. A, Pierce, D., Bunrayong, W., Rattakorn, P., Vittayakorn, S., Shordike, A., & Hocking, C. (2013). Cross-cultural understandings of festival food-related activities for older women in Chiang Mai, Thailand, Eastern Kentucky, USA and Auckland, New Zealand. Journal of Cross Cultural Gerontology, 28(2), 103-119. Doi: 10.1007/s10823-013-9194-5
Hayman, K., Kerse, N., Dyall, L., Kepa, M., Teh, R. O., Wham, C., Wright-St Clair, V. A., Wiles, J., Keeling, S., Connolly, M., Wilkinson, T. J., Moyes, S., Broad, J., & Jatrana, S. (2012). Life and Living in Advanced Age: A Cohort Study in New Zealand - Te puawaitanga o nga tapuwae kia ora tonu, LILACS NZ: study protocol. BMC Geriatrics, 12:33. DOI: 10.1186/1471-2318-12-33 http://www.biomedcentral.com/1471-2318/12/33
Wright-St Clair, V. A. (2012). Being occupied with what matters in advanced age. Journal of Occupational Science, 19(1), 44-53. Doi: 10.1080/14427591.2011.639135
Wright-St Clair, V. A., Kepa, M., Hoenle, S., Hayman, K., Keeling, S., Connolly, M., Broad, J., Dyall, L., & Kerse, N. (2012). Doing what's important: Valued activities for elder New Zealand Māori and non-Māori. Australasian Journal on Ageing, 31(4), 241-246. Doi: 10.1111/j.1741-6612.2011.00583.x
Townsend, E., van Bruggen, H., Wicks, A., & Wright-St Clair, V. A. (2012). Imagining occupational therapy. British Journal of Occupational Therapy, 75(1), 42-44. Doi: 10.4276/030802212X13261082051490
Wright-St Clair, V, Kerse, N., & Smythe, L. (2011). Doing everyday occupations both conceals and reveals the phenomenon of being aged. Australian Occupational Therapy Journal, 58(2), 88-94. doi: 10.1111/j.1440-1630.2010.00885.x
Shordike, A., Hocking, C., Pierce, D., Wright-St Clair, V., Vittayakorn, S., Rattakorn, P., & Bunrayong, W. (2010). Respecting regional culture in an international multi-site study: A derived etic method. Qualitative Research, 10(3). 333-355 Doi: 10.1177/1468794109360145
Awards
2013: Scholar in Residence award, School of Occupational Therapy, Western University (UWO), London, Ontario, Canada
2004: Vice Chancellor's Research Excellence Award for Best Research Team: V. Wright-St Clair & C. Hocking
2000: Frances Rutherford Lecture Award for outstanding contribution to the New Zealand Assoc. of Occupational Therapists
1996: Public Health Prize for outstanding achievement in the Degree of Master of Public Health